'Black Isle yellow' by Alastair Cochrane
Black Isle Photographic Competition 2020
Much to our surprise during these strange months of lockdown, the number of entries in the 2020 Black Isle Photo Competition has topped last year's! One of the three competition judges, Matthias Kremer, has praised the entrants for not allowing lockdown to hinder their creativity, instead 'embracing the colourful theme, coming up with exciting and novel ideas for creating images.'
Meet the judges
We were fortunate that each of them agreed to come on board. Matthias Kremer is a professional photographer (http://mkremerphotography.com/); Phil Downie is a freelance photographer and Chairman of Dingwall Camera Club and Sandy Young, an experienced amateur photographer, is Chairman of Cromarty Camera Club. Inevitably this year, judging had to be organised differently. We arranged a completely digital process with the judges viewing the images in their own homes. Over 150 images were sent online to each of the judges, along with score sheets and guidelines. All the entries in each category were anonymous, accompanied only by photo titles, and a request to give a maximum of 10 marks for each image.
The judges' verdict?
In a nutshell, the adult section showed 'a great variety of images' (PD); the standards were 'high or good although image titles were not quite as thought-provoking as in the other categories' (SY). Despite a lower number of entries in the teenage category, there was good creativity, although 'the main image placed off-centre would allow for more impact' (PD); overall a very high standard – 'We could do with these entrants joining Cromarty Camera Club!' (SY). It was encouraging to see such a large entry in the Child category this year: the entrants' choices were 'refreshing' (SY); their choice of titles showed 'understanding of the local and world situation, as well as demonstrating a good link with the image.' (SY); many of the images were of 'interesting angled views of subjects' (SY); in this age group, there are photographers with real potential (MK). There was recognition from all three of the judges that with this younger generation, photography is indeed in good hands.
Watch this space!
Due to the success of last year's calendar, CCT plans to produce a 2021 calendar which we intend to put on sale in the autumn. The masterplan is to display the prize-winning photographs at an event when it is safe to do so, and in addition, there will be a rolling slideshow of all entries.
Next year
With restrictions on movement in a locked-down world, there were moments this spring when we envisaged that the 2020 competition would simply not happen. However, our sponsors, Black Isle Renewables, stuck with us; the judges went with the flow when we extended the closing date and shifted to online judging; and entrants submitted amazing photos, despite everything. We look towards 2021 and our third Black Isle Photo Competition that we hope will prove equally successful, and less complex!
Angie Morris, Dave Walsh, Lesley Murray
Prize-winners
We are delighted to announce the winning photographs from this year's Black Isle Photographic Competition.
Adult category
1st prize: 'Black Isle yellow' by Alastair Cochrane
2nd prize: 'Cromarty nappies' by Dave Walsh
3rd prize: 'Autumn at the Brahan Seer stone, Craig Wood, Avoch' by Julian Paren
Highly commended:
'Sunset rigs' by Doris McCann
'Plane trails' by Eilidh Richmond
'Sutor snow, Cromarty' by Louise Douglas
'Bluebells in Drummondreach wood' by Julian Paren
'Rainbow and oak tree, Culbokie' by Martin Sherring
'Reflected rigs' by Doris McCann
Teenage category
1st prize: 'Lone poppy' by Astrid Fraser
2nd prize equal: 'Reflection' by Beth Fraser
2nd prize equal: 'Dandelions through time' by Beth Fraser
Highly commended
'A cluster of clovers' by Astrid Fraser
'Bronze leaves' by Fergus Whiteside
'Days gone by' by Fergus Whiteside
'Dandelion clock' by Astrid Fraser
'Life and death' by Hamish Whiteside
Child category
1st prize equal: 'Sunset Rig, Cromarty' by Ellen Hogg
1st prize equal: 'Global Emergency' by Loreta Vitola
3rd prize: 'The golden sands of Cromarty' by Ben Flieger
Highly commended:
'Tree' by Imogen Macdonald
'Cromarty sunset' by Allan Munro
'Sunset Bay, Cromarty' by Ellen Hogg
'Sunset on the firth, Cromarty' by Matilda Buchanan
'Reach for the sky' by Ellen Hogg
View all the prize-winning photographs on our short video.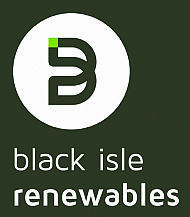 Thanks to the 2020 sponsors Black Isle Renewables https://www.bir.scot/