Culbokie Sharing Shed
The Sharing Shed is a volunteer led initiative and is well stocked with a range of goods including:
Food and seasonal garden produce
Toiletries
Household goods and bric a brac
Toys, books, games and dvds
Craft materials
Plants and small garden equipment
The Shed is located opposite Findon Hall car park, next to the Church Centre. Come and take a look, leave unwanted items that others may want to use, or take something that you can put to use. Everyone is welcome and there is something for everyone!
Opening hours
Summer (Apr - Oct): Open daily 0900 - 1800 (late opening Wed until 2000)
Winter (Nov - Mar): Open daily 1000 - 1530
How to donate
We welcome donations, including: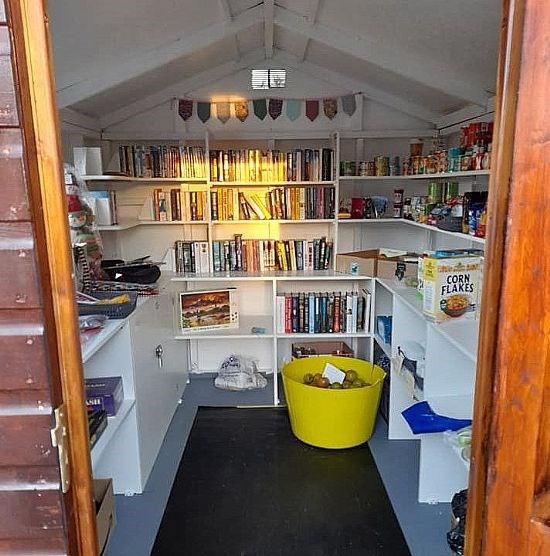 Packet or tinned food (must be in date) and garden produce
Books, games, toys, dvds
Small household items
Plants and small garden equipment
Please pop all donations in a bag and place in the storage boxes at the back of the shed. Garden produce can be left in the Shed in a suitable container and plants (please identify!) placed outside. There is a noticeboard in the Shed where you can advertise large items.
We regret we cannot accept clothing, shoes, textiles, etc as we have no facilities to store, clean and sort these items.
We also welcome monetary donations to keep the Shed well stocked with food. If you would like to make a donation, you can do so using Paypal:
To keep up-to-date with what's available join the Culbokie Sharing Shed group on Facebook.