Commuting by bicycle
Commuting Routes from Culbokie
There are safe cycle routes from Culbokie to both Inverness and Dingwall for those that want to commute by bike. Electric bikes are becoming ever more popular to undertake such longer journeys and 'flatten the hills' .
There are many benefits from cycling to work - its easy and quick to get around town once you're there, it reduces pressure on car parks, it improves air quality and reduces CO2 emmisions and it improves your fitness. What's not to like!
Culbokie to Dingwall
It's about 14Km to ride into Dingwall using quieter roads and cycle paths.This is our favourite route which requires just one main road crossing.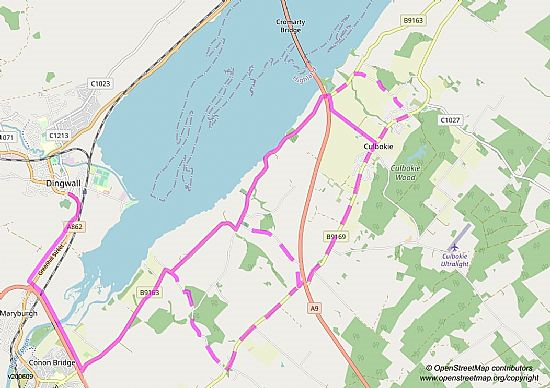 Culbokie to Inverness
Inverness is a bit further at around 20Km. This route is entirely on quiet roads and cycle paths and there are no main road crossings.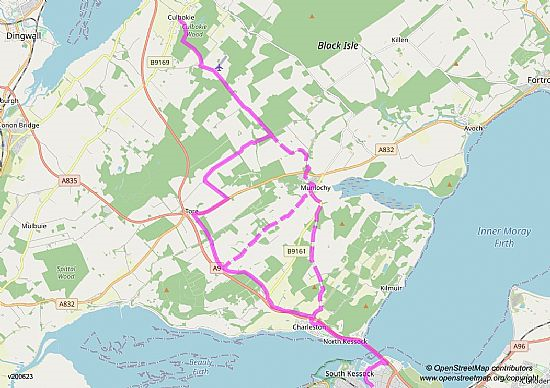 To find alternative routes and directions to other nearby towns we recommend you go to Cyclestreets.net which has a journey planner.
Some popular approaches to bike commuting from Culbokie are to do the return journey once a week, to take the car part of the way, or to do a one way journey over two days leaving the car at your work place overnight. If increased home working means that you don't have to go into the office so often, this might mean that quite a large proportion of your commuting could be by bicycle.
E-Bikes
If you struggle a little up the hills, an E-bike can be lifechanging, but even if you are an experienced cyclist they can dramatically extend your range and speed of travel over hilly ground. CCT's chair, Richard Fyfe, found an e-bike made a big difference to his cycling: "I have been cycle commuting from Culbokie to Dingwall off and on for years. Sometimes I managed two days per week, other times work pressures meant it was less frequent. Getting some exercise at the start and end of the day was always good and helped me leave work in the office, and focus on other things on the way home. Last year I splashed out and bought a electric bike. This transformed my commute, especially on the way home as it made the Leanaig hill less daunting. I enjoyed this so much that I kept going right up to Christmas and managed 1,000 miles of commuting, thus saving lots of CO2 and still giving me some exercise."
Schemes to assist you to buy a new bike
The Energy Savings Trust offers interest free E-Bike Loans for up to two e-bikes per household and up to £6,000 total with a repayment period of up to 4 years.
It would also be worth asking your employer if they are offering the Cycle to Work scheme where your new bike is paid for by instalments from your salary, and comes out of your pre-tax earnings. That's a fantastic saving of 25-39% on the bike and accessories.