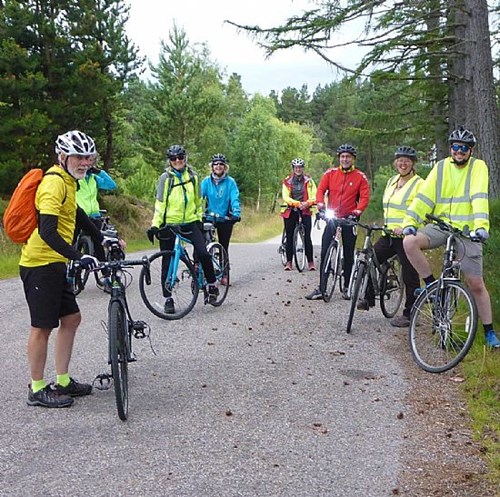 On your bike - Couch to 20km in 6 weeks
Added on 01 March 2022
The Culbokie Community Cycle Club is running it's popular Couch to 20km plan this Spring, after a first successful run in 2021. There are still one or two places available - all you need to participate is enthusiasm, a working bike and a few hours a week for 6 weeks.
The programme is organised over six sessions,developing strength and fitness as well as confidence and skills on the bike, and includes:
A led ride on a weekday evening, with two ride leaders and four participants.
After a couple of days recovery, a self-led ride to practise the skills developed on the led rides
An additional exercise or activity of your choice
And if you are concerned that your bike needs some basic maintenance before taking it out on the road, we are even offering to check it over for you in advance!
Find out more:
The programme will run from end March to mid May, day and time (evening) for the led rides to be agreed by the participants.
Email us if you are interested in participating.
You would need to be a member of the Club to participate - for details of how to join (free), go to: www.culbokiect.org/culbokiecommunitycycleclub.asp
The course is aimed at anyone who would like to improve their fitness, bike skills and confidence on the road and the bike - hopefully you will feel fitter, healthier and be well on the way to becoming a regular cyclist – and enjoying it!
It was great to get positive feedback from a previous Couch to 20km participant:
"The programme was excellent, well thought out and nicely paced. I feel so much more confident in cycling and testing my limits. Hills are not as frightening as they were. I intend cycling as much as possible for local trips in preference to driving - which was always my goal. Well done everyone, it was no mean feat!"